Contact Us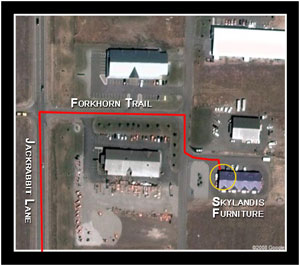 If you are interested in ordering work from Skylandis Furniture, please call 406-599-2663 or email us at email@skylandisfurniture.com
We are committed to customer satisfaction, and will take the time to find out exactly what you are looking for before construction of the piece begins. A face-to-face meeting in our Bozeman, Montana shop is best, if possible. We can also arrange meetings at the customer's location.
A turn around time of three to six weeks should be expected. A seventy percent deposit is required up front, with the balance payable on receipt of the finished piece. There are no additional taxes charged.
Pieces may be picked up from the shop, or arrangements can be made for delivery throughout the United States.
Please stop by our shop between Belgrade and Four Corners.